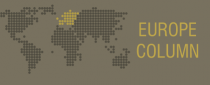 By Dr. Martin Sauermann, CFA (Bundeskartellamt)1
Introduction
The takeover of WhatsApp by Facebook in 2014 was widely perceived as an eye-opener in the global competition policy community. The case showed that there might be a gap in the system of international merger control regimes in the face of new business models of the digital world. Despite both firms' undisputed market positions, the case proved challenging for typical turnover based merger control thresholds. In fact, the case was not notifiable in most European jurisdictions due to the companies' turnover figures. Therefore, in 2017 German and Austrian lawmakers introduced new additional size of transaction tests in their competition laws. These amendments now require notifications of mergers and acquisitions above a certain value, even without requiring the merging parties to fulfill the former pure turnover thresholds. Thus, the amendments enable the German and Austrian competition authorities to control the takeover of low turnover unicorn firms in their infancy. As the European competition community had little experience with transaction value thresholds, the German and Austrian competition authorities published a joint guidance for their application in 2018. Now in 2019, for the first time the authorities have also published some statistics and experiences concerning the application of their law amendments.
This article provides an overview of the German size of transaction test, the German-Austr
...
THIS ARTICLE IS NOT AVAILABLE FOR IP ADDRESS 44.192.79.149
Please verify email or join us
to access premium content!