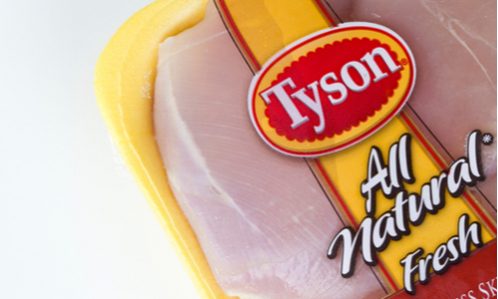 According to Bloomberg Law, Tyson Chicken must face a trial on claims that it leveraged its buying power to drive down the cost of chickens it purchased for processing at a Kentucky plant, a federal judge ruled.
"Contrary to Tyson's assertions, there is evidence that" it has "a monopsony in the relevant regional market and that Tyson's alleged practices" have "an adverse impact on competition," Judge Joseph H. McKinley Jr. wrote. "Likewise, there is evidence to the contrary," creating an issue for a jury to resolve, the judge said.
The lawsuit, filed in the US District Court for the Western District of Kentucky, resembles, but predates, a wave of cases alleging a broad range of anti-competitive tactics by top poultry processors leading an industry wide scheme.
In addition to the main civil suit—which includes a consolidated class action and individual claims by large retailers—the industry is facing a parallel Justice Department investigation that has already led to 10 arrests, including charges against the CEO of Pilgrim's Pride.
The poultry processors have also been hit with antitrust claims over alleged schemes to fix the wages of their mostly immigrant workforce and, most recently, to drive down compensation for the permanently indebted "modern-day sharecroppers" who raise chickens for them.
Want more news? Subscribe to CPI's free daily newsletter for more headlines and updates on antitrust developments around the world.
---