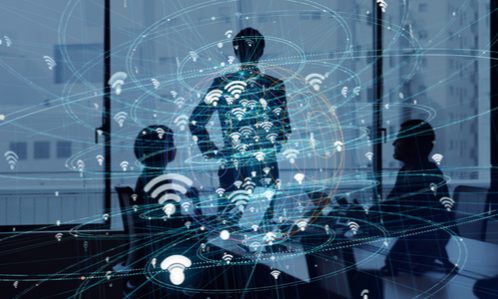 By David Jeans, Forbes
Rod Sims was perhaps one of the only people in Australia who didn't flinch last month when Google threatened to pull its Google Search from the country. As Australia's top antitrust watchdog, Sims and the agency he leads, the Australian Competition and Consumer Commission, has been behind a law that will force it to pay news publishers for featuring articles on its site.
Google, which is valued above $1 trillion, almost as much as the entire GDP of Australia, and holds a 94% share of the online search market there, has waged an aggressive lobbying campaign to prevent the law from going ahead. Facebook, too, had also vowed to withdraw its news service from Australia if the law is passed.
Even the United States, which is leading its own multi-agency antitrust campaign against Big Tech companies, has sided with Google and Facebook, attacking the Australian proposed law as "fundamentally imbalanced" and suggesting it could violate the U.S.-Australia free trade agreement. Instead, the U.S. government suggested Australia scrap the law in favor of a voluntary requirement.
Sims, however, says precedent supports the necessity for legal action."The only way this is going to work is if this is mandated, a forcing device," Sims tells Forbes, speaking from his office in Sydney via Zoom. "And we've seen this around the world with Google and Facebook: the only time they've been moved is when they've been forced to."
Desperate threats and mounting pressure from Google and Facebook, with backing from the U.S., have also signalled that the tech giants are beginning to take the Australian antitrust effort as a serious threat, with outsized implications to their monopoly power if other countries follow Australia's lead.
Now, another tech giant is taking advantage of the conflict: Microsoft CEO Satya Nadella recently told Australian Prime Minister Scott Morrison that his company is ready to ramp up operations of its Bing search in the country.
"If Google does decide to stop Google Search in Australia, I guess people will get a quick education on alternative search engines," Sims says. "But what Google has to watch out for is if people do transition…then how does that look to the rest of the world?"
---