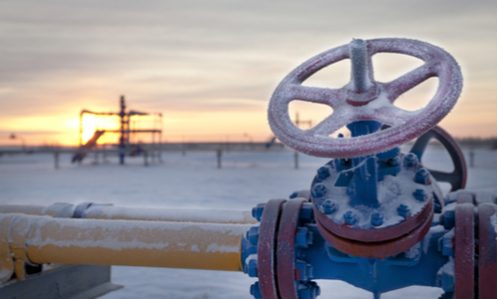 By Stephanie Bodoni and Maciej Martewicz, Yahoo
Poland's antitrust watchdog slapped a $7.6 billion fine on Gazprom PJSC over the Nord Stream 2 pipeline, opening a new front in the bitter political battle over the natural gas project. Wednesday's surprise move raises a whole set of legal questions about the plan, which is teetering on the brink.
What was the fine for?
The antitrust authority said Gazprom and its partners, which were ordered to pay about $61.3 million, failed to get its approval for a joint venture to finance the pipeline. Completing the project makes European gas customers more dependent on a single supplier, Gazprom, and may increase gas prices for Polish customers, the authority said. It also ordered the companies to terminate their financing agreements for the pipeline.
What happens next?
The Polish authority gave Gazprom and its partners 30 days days to "restore" competition or appeal the decision. While Gazprom owns the Baltic Sea pipeline project, half of its 9.5 billion-euro ($11.2 billion) cost is being financed by Engie SA, Royal Dutch Shell Plc, Germany's Uniper SE, Wintershall AG and Austria's OMV AG.
Gazprom already said it will appeal and any ruling will most likely take at least five years, based on the current length of antitrust cases. Courts could decide to fast-track the procedure, if lawyers manage to convince them of the urgency of the case.
The dispute could move from the local tribunal in charge of competition matters all the way up to the Supreme Court, where it could get stuck for at least three years. A 2006 decision by the competition watchdog on an interchange-fee cartel is still being processed by Polish courts.
When will Gazprom have to pay up?
The fine will only have to be paid once the court of appeals issues a binding verdict. If Gazprom doesn't pay, judges could order the seizure of assets. European Union rules theoretically allow Polish authorities eventually to seek help from antitrust agencies elsewhere in Europe to help extract fines on their behalf.
---