Summer 2020, Volume 2, Number 2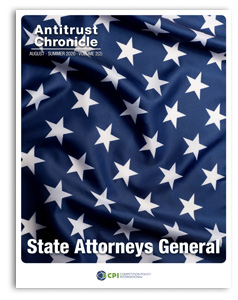 In this Chronicle we feature contributions from the offices of State Attorneys General from across the U.S.
It is sometimes forgotten that the U.S. has 53 agencies that enforce the antitrust laws: the DOJ, the FTC, 50 states, and the District of Columbia. States Attorneys General thus form key pieces of the U.S. enforcement jigsaw.