Summer 2020, Volume 3, Number 2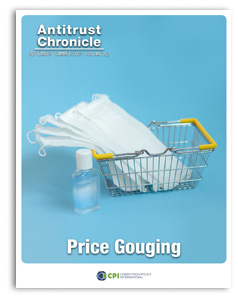 Price gouging is perhaps the most paradoxical of antitrust offenses. Courts and regula- tors are at pains to point out that the mere possession of monopoly power is in itself not problematic. Yet the most natural expression of monopoly power – charging monopoly prices – is nonetheless a potential infringement.
Drawing up appropriate rules and benchmarks to assess price gouging is notoriously difficult. For this reason, authorities and courts are loath to enforce this aspect of the law. The picture is further complicated by the myriad adjacent rules and regulations governing prices in various jurisdictions, and on a sector-by-sector basis.