Fall 2019, Volume 2, Number 2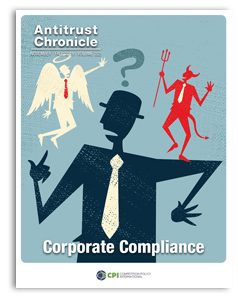 In this issue of the CPI Antitrust Chronicle®, we explore the implications of the new U.S. Department of Justice incentives for corporate antitrust compliance programs.
On July 11 of this year, the Antitrust Division of the DOJ announced that it would consider the nature of a company's antitrust compliance efforts when bringing criminal charges or imposing sentences for antitrust violations. This, of course, provides a powerful incentive for companies to invest in such programs.